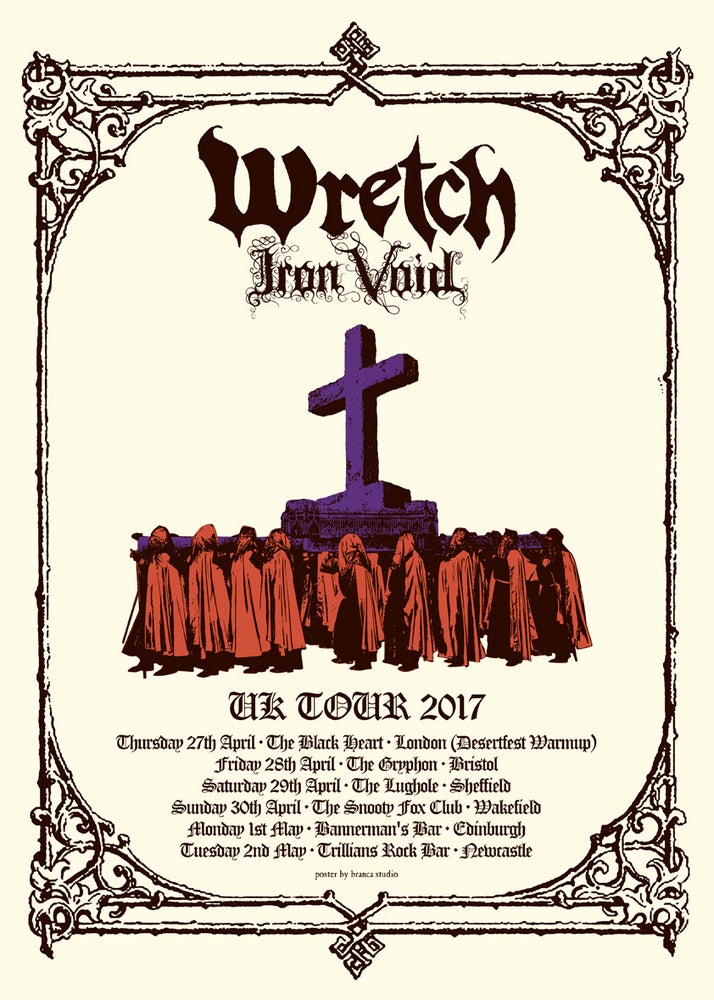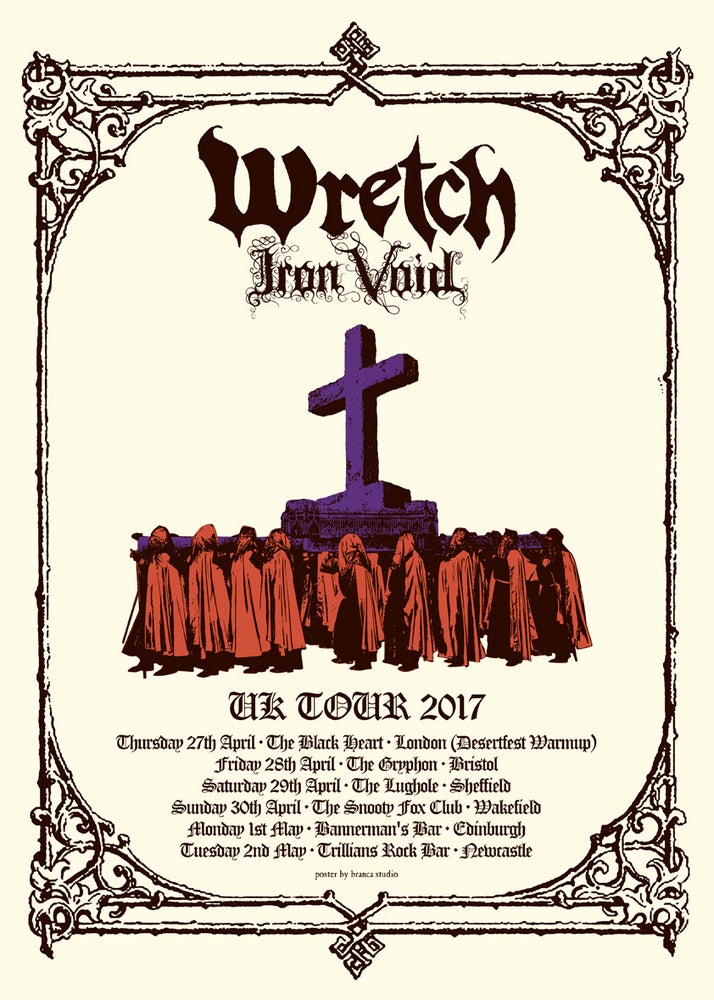 Wretch / Iron Void / Skeleton Gong / Psychotic Depression - Bannermans Bar 1st May
£12.00
***PLEASE NOTE - ALL TICKETS ARE COLLECTION ON DOOR. BRING PROOF OF PURCHASE WITH YOU ON THE DAY AND WE WILL HAVE YOUR TICKETS WAITING FOR YOU***
Pisschrist Promotions presents
Wretch (Parts Unknown)
http://wretch.bad-omen-records.com/
Lest we forget, doom metal stands for much more than merely a collection of Sabbathian riffs, funereal tempos and enormous amp-stacks. It's a form of music that issues forth from the heart, the soul, and the gut. It can be an alchemical force that functions as a process of catharsis in times of need. What's more, few know more about the power of this music than Karl Simon, formerly of the titanic and much-respected The Gates Of Slumber, and now of Wretch, whose debut carries on valiantly with the mission he began some eighteen years ago.
Iron Void (Wakefield)
https://www.facebook.com/pages/Iron-Void/52516312832
Old school doom trio for fans of Pentagram, Sabbath & Saint Vitus. They return to Bannermans once again to crush all with the heaviest doom riffs around!
Skeleton Gong (Glasgow)
https://www.facebook.com/skeletongong/
A shambling mass of psychedelic space sludge, analogue synths and drugs. Loud, weird and Hawkwind as fuck.
Psychotic Depression (Edinburgh / Glasgow)
https://www.facebook.com/psychoticdepressionband
New. Nasty. Slow. With fast bits. For fans of everything Wino ever did and drinking warm cider in car parks.